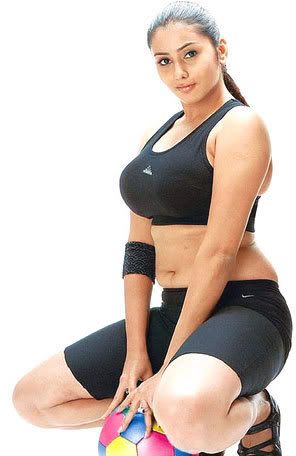 Hot and sexy heroine Namitha is doing a tamil movie and is in news all over Kollywood and Tollywood. This is because Namitha is acting as heroine in a movie titled Jaganmohini which is a remake of 1978 made Jaganmohini. She is doing the title role in this movie which was originally done by Jayamalini.
Namitha plays the role of a deep sea diver in this movie. Direction is by Viswanathan and music is by Ilayaraja. The shooting of Jaganmohini started recently and the film unit is right now shooting in Madhurai.
Raja is playing the main lead role in this film which was actually done by Narasimha Raju in the old version Jaganmohini.